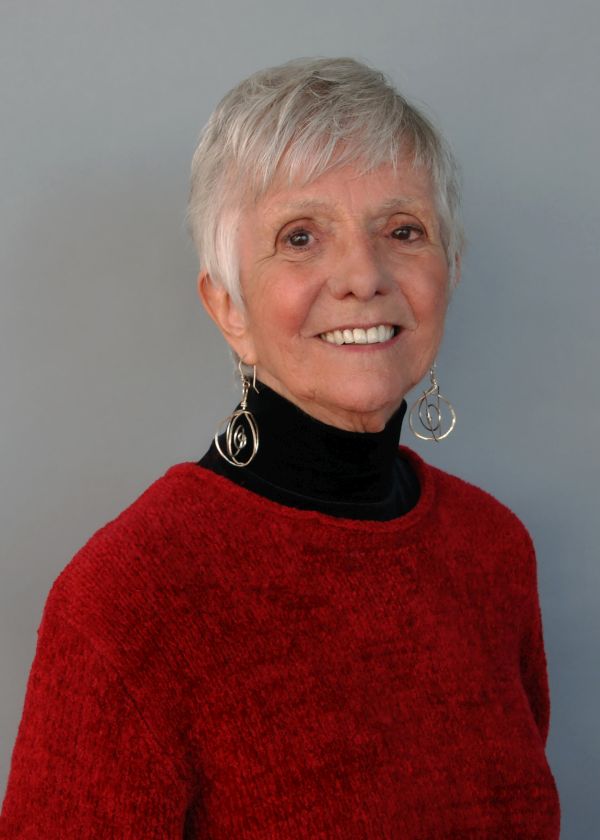 Raised in New England, Cecile Moran studied in her youth at the Swain School of Design in New Bedford Massachusetts. Her art education also included study at the School of the Museum of Fine Arts, Boston. She earned a Bachelor of Fine Arts Degree from Boston University's College of Fine Art. There, she was influenced by the dynamic teaching of Romantic Surrealist artist Karl Fortess plus the Boston Expressionists, Reed Kay and Jack Kramer. After graduation from Boston University, she taught and studied in Madrid, Spain for three years. The rich experience of living in Madrid and travelling in Europe gave her new insight into the work of the Spanish masters and the colorful work of Gauguin and the Expressionists.
Returning to the United States, she completed study for the Master of Arts Degree in Art Education from California State University. Influenced by the vibrancy of Mexican Art, her painting began to reflect a strong use of color. At this time, the Molas of the San Blas Indians became of interest to her and although they worked reverse layering in fabric, she felt that the process might work for paint as well. She began to develop the painting technique that she entitles "Acrylic Resist", which she uses in her painting today.
Her art is often imbued with the use of gold leaf, a process which she learned from her father, a second generation sign letterer and calligrapher. She is the third generation to carry on the use of gold leaf in her work, as she applies it to her painting. The infusion of the gold leaf brings her paintings full circle.
Her work is found in numerous collections in the United States and Spain and has been exhibited in Massachusetts, California, New York and Florida.
To see more of Ms Moran's work, vist her web site: cecilemoran.com