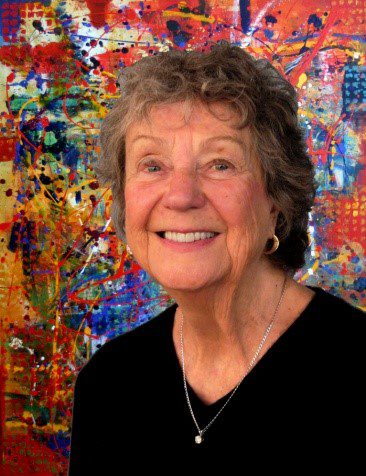 Painting, for me, is the joyful process of organizing colors, spaces, shapes, lines and textures. Although I occasionally paint representational pieces, I define myself as an abstract/non-representational artist. Each piece I create is an original work on canvas. I use water media paints such as inks, watercolors, dyes and acrylics, but also sand, paint skins, collage materials, stitching and beads. I use brushes, spatulas, rollers, palette knives, hair picks, cardboard, and, yes, my fingers…to create vitality in colors and textures. I delight in layering paints, scraping them back to reveal under colors, lifting colors, letting colors run into each other. I frequently mix my colors directly on the canvas. Sometimes my paintings have references in nature; sometimes my works have no reference points other than what is in my mind and heart and hands. I try to connect reality, memory, and imagination. I hope people will say, "I remember a place…or a dream…or a feeling…like what I see in this painting".
My paintings are in homes throughout the United States and in Europe. My work frequently appears in the Dancing Crane Gallery, Bradenton and in Chasen Galleries, Sarasota.
I also create commissioned paintings by consultation with a client who wants to bring happiness to a space in the home or workplace.
Google LoreneEricksonArtist for more views of my paintings.